Hebrew Date – Month 9 Day 1 Jerusalem Dew Point 45 Psalm 8:1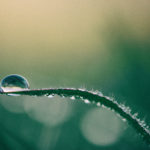 9 is Fruit of the Spirit,  Divine completeness from the Father.
1 is Unity.
45 is Preservation.
(Lord,  your name is so great and powerful!   People everywhere see your splendor.  Your glorious majesty streams from the heavens, filling the earth with the fame of your name!)
His name is in unity with his splendor and greatness.
For those with eyes to see and ears to hear will see the divine completeness from the Father in their life.
One trait of a wise person is knowing what is of God and what is not of God.
God is love and through his love he finds a way to persevere us from what is not from him.
He has given you and me life.
May we use it wisely and give him praise.
I put my faith, hope, and love in the Lord.
The dew was mentioned 36 different times in the Bible.
11 times a word from heaven.
9 times as a sign.
6 times as a blessing or favor.
4 times as an answer to a question.
3 times on the ground with manna.
1 time as knowledge.
1 time as a question.
1 time God speaks through the dew. This is where Hisdewreport came from.
On this day what is God saying to you?