Hebrew Date – Month 10 Day 28 Jerusalem Dew Point 34 Psalm 12:5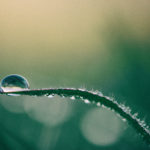 10 is Testimony,  Law,  Responsibility,  Perfect order.
28 is Life,  Eternal life.
34 is Naming of a son.
(But the Lord says,  "Now I will arise!   I will defend the poor, those who were plundered, the oppressed, and the needy who groan for help.  I will arise to rescue and protect them!")
When the Lord arise there is action being taken on those who are responsible what they have done to others.
It is times like this when there is an increase in actively when heaven actions are being applied to the situation.
One of the many reasons for this is that those who follow the ways of God can have a taste of victory in their life.
It is the Lord who name is Jesus that executes God judgement.
He has never departed from you, so this is not the time to depart from him.
I put my faith, hope, and love in the Lord.
The dew was mentioned 36 different times in the Bible.
11 times a word from heaven.
9 times as a sign.
6 times as a blessing or favor.
4 times as an answer to a question.
3 times on the ground with manna.
1 time as knowledge.
1 time as a question.
1 time God speaks through the dew. This is where Hisdewreport came from.
On this day what is God saying to you?