Hebrew Date – Month 11 Day 13 Jerusalem Dew Point 32 Psalm 14:6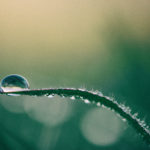 11 is Judgement,  Disorder,  Heroes rising.
13 is Depravity,  Rebellion,  Apostasy.
32 is Covenant.
(The Lord is always the safest place for the poor when the workers of wickedness oppressively them.)
During this upcoming time period put your trust in the lord and not man.
When the Lord arise there is judgement being taken on the workers of wickedness.
It is times like this when there is an increase in heaven activities in the affairs of what is going on in the earth.
We are living in a biblical cycle.
When looking back to previous cycles.
A common theme is that the level of depravity and rebellion reached a tipping point.
God is in control, and keeps his promises and covenants.
Now is a good time to declare at least one of the many promises and covenant over yourself.
I put my faith, hope, and love in the Lord.
The dew was mentioned 36 different times in the Bible.
11 times a word from heaven.
9 times as a sign.
6 times as a blessing or favor.
4 times as an answer to a question.
3 times on the ground with manna.
1 time as knowledge.
1 time as a question.
1 time God speaks through the dew. This is where Hisdewreport came from.
On this day what is God saying to you?