Hebrew Date – Month 9 Day 15 Jerusalem Dew Point 42 Psalm 9:7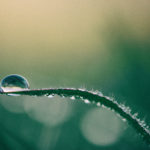 9 is Fruit of the Spirit,  Divine completeness from the Father.
15 is Rest, Perfect grace,  Overcoming death.
42 is Lord's coming (1st  & 2nd) Israel's opposition,  1st advent.
(But the Lord of eternity, our mighty God, lives and reigns forever!   He sits enthroned as King ready to render his verdicts and judge all with righteous.)
The one who lives and reigns forever is also the one who renders and judges with divine completeness.
A wise person will rest in his judgement and see how his perfect grace and mercy was applied.
This allows them to change their life direction and chart a new beginning.  If the way that they were going was headed for bad outcome.
His grace and mercy was applied to the Lord's 1st coming.   His judgement will be applied with his 2nd coming.
Now is the time to call upon the Lord while he can be found.
I put my faith, hope, and love in the Lord.
The dew was mentioned 36 different times in the Bible.
11 times a word from heaven.
9 times as a sign.
6 times as a blessing or favor.
4 times as an answer to a question.
3 times on the ground with manna.
1 time as knowledge.
1 time as a question.
1 time God speaks through the dew. This is where Hisdewreport came from.
On this day what is God saying to you?