Hebrew Date – Month 4 Day 14 Jerusalem Dew Point 63 Psalms 145:13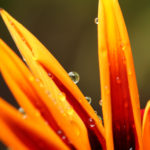 4 is World, Creation.
14 is Deliverance, Salvation, Generational promises.
63 is 60 & 3.
60 is Pride.
3 is Union, Division, Witnessing, Set apart, Manifest power.
(You are the Lord who reigns over your never-ending kingdom through all the ages of time and eternity!  You are faithful to fulfill every promise you've made.  You manifest yourself as kindness in all you do.)
Many times we don't know or understand God's manifest power and greatness.
For us who live in this world that he created, he has also given us his word for us to read and study.
Within the word of God called the Bible we can read about the generational  promises that he has made.
Open up the good book and claim one or more of God's promise just for you.
A wise person will take and receive God's promises to be fulfill in their life.
A prideful person will try to do it on their own.
The signature of God in a person life allows for God to activate and call forth his promises to be fulfilled in your life on his time schedule.
The dew was mentioned 36 different times in the Bible.
11 times as a word from heaven.
9 times as a sign.
6 times as a blessing or favor.
4 times as an answer to a question.
3 times on the ground with manna.
1 time as knowledge.
1 time as a question.
1 time God speaks through the dew. This is where Hisdewreport came from.
On this day what is God saying to you?