Hebrew Date – Month 3 Day 2 Jerusalem Dew Point 46 Psalms 142:6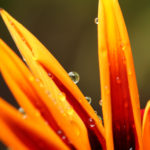 3 is Resurrection, Signature of God, Divine completeness.
2 is Union, Division, Witnessing, Set apart, Manifest power.
46 is 45 & 1.
45 is Preservation.
1 is Unity.
(Please listen to my heart's cry, for I am low and in desperate need of you!  Rescue me from all those who persecute me, for I am no match for them.)
Our best defense against the world offense is the manifest power of our Lord and savior.  God raised him from the dead.  He can bring hope and resurrection into your situation.
The spiritual realm is greater than the physical realm.  Thus, what you see as being defenseless in your world, the Lord see it as a very small speed bump.
That is one of the reasons he came to earth the first time.  So we can receive Him as our Lord and savior.
Through Jesus we will not know how often he persevere you and me from the things of this world until we are united with him in the next world (heaven).
When he returns the next time it will be as a warrior and King.
During that time you will realize that was the best decision you made.  You will be sad that others did not receive Jesus as their Lord and savior.
The dew was mentioned 36 different times in the Bible.
11 times as a word from heaven.
9 times as a sign.
6 times as a blessing or favor.
4 times as an answer to a question.
3 times on the ground with manna.
1 time as knowledge.
1 time as a question.
1 time God speaks through the dew. This is where Hisdewreport came from.
On this day what is God saying to you?