Hebrew Date – Month 1 Day 5 Jerusalem Dew Point 36 Psalms 138:1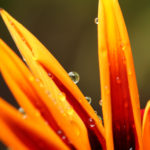 1 is Unity.
5 is Grace of God, God's goodness, Overcoming.
36 is Enemy.
(I thank you, Lord, and with all the passion of my heart I worship you in the presence of angels!  Heavenly mighty ones will hear my voice as I sing my loving praise to you.)
When what you are singing in your heart is in unity with your guardian angel, that is what I call heavenly music.
Music helps overcome the things of this world that are not on the same page with God.
When what was normal is not, God can still be found.
It is God's word that gives hope in a world that is losing hope.
We may not understand the mysteries of God.  Let us understand and received God's blessings and redemption that he has for us.
Yesterday is gone.  For today and tomorrow have eyes to see and ears to hear on how to get through what is going on in the world.  Pray and ask God for preservation and protection from the enemy that is unseen, and is on everyone mind.
This is the time to be set apart and not be a member of the crowd.
Know that his tender love for us continues on forever.
The dew was mentioned 36 different times in the Bible.
11 times as a word from heaven.
9 times as a sign.
6 times as a blessing or favor.
4 times as an answer to a question.
3 times on the ground with manna.
1 time as knowledge.
1 time as a question.
1 time God speaks through the dew. This is where Hisdewreport came from.
On this day what is God saying to you?