Hebrew Date – Month 11 Day 23 Jerusalem Dew Point 38 Psalm 135:9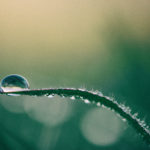 11 is Judgement, Disorder, Heroes rising.
23 is Death.
38 is Slavery.
(He did great miracles, mighty signs and wonders throughout the land before Pharaoh and all his subjects.)
It is one thing to see God's miracles, signs and wonders.  It is what you do after that, that matters.
What the Pharaoh and his subjects did after seeing God in action brought judgement on the land and not blessing.
They could have had life and not have had to deal with the death that took place.
What took place at this time was God's desire to free his people from the bondage of slavery.  The Pharaoh didn't like God idea.  And thus, came under God's judgement.
Seek out the promises that God has put in the Bible.  Call upon Him and experience His love and not judgement.  And remember to praise Him.
The dew was mentioned 36 different times in the Bible.
11 times a word from heaven.
9 times as a sign.
6 times as a blessing or favor.
4 times as an answer to a question.
3 times on the ground with manna.
1 time as knowledge.
1 time as a question.
1 time God speaks through the dew. This is where Hisdewreport came from.
On this day what is God saying to you?