Hebrew Date – Month 5 Day 19 Jerusalem Dew Point 59 Psalm 51:17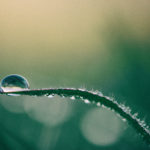 5 is Grace of God,  God's goodness,  Overcoming.
19 is Faith.
59 is 50 & 9.
50 is Holy Spirit,  Pentecost,  Jubilee.
9 is Fruit of the Spirit,  Divine completeness from the Father.
(The foundation of your pleasure is found in the sacrifice of my shattered heart before you.  You will not despise my tenderness as I bow down humbly at your feet.)
God see what's in ones heart.
So when you have a heart to heart talk with God,  you will experience a different type of his goodness that is only given out in these special moments of time.
This is where faith comes in to play.
Knowing that God is in control and not you.
Knowing that the divine completeness from the Father has your best interest at heart.
The spirit of God in you will cause you to experienced something that you have never experienced before.
I put my faith, hope, and love in the Lord.
The dew was mentioned 36 different times in the Bible.
11 times a word from heaven.
9 times as a sign.
6 times as a blessing or favor.
4 times as an answer to a question.
3 times on the ground with manna.
1 time as knowledge.
1 time as a question.
1 time God speaks through the dew. This is where Hisdewreport came from.
On this day what is God saying to you?