Hebrew Date – Month 11 Day 23 Jerusalem Dew Point 30 Psalm 37:33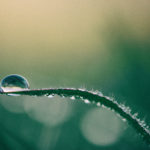 11 is Judgement, Disorder, Heroes rising.
23 is Death.
30 is Blood of Christ, Dedication, Beginning of ministry.
(But God will foil all their plots.  The godly will not stand condemned when brought to trail.)
I would not want to be one of the evil ones who will have to stand in God's court room for his judgement.
In this world their are more plots that that are being put together that will have to be foiled.
Some of their plots will involved the death of one or more people.
We are in a period of time that has been written about in the bible.
What was written about over 2000 years ago or more is now being written on the front pages of the news papers.
When studying history (His story) you will notice that the world system has failed over and over.
But the word of God and his ways has lasted from the beginning whenever that was up to the present.
God knowns the past, present, and the future.
He is more dedicated to you and I then we are to ourselves.
So when you allow him to direct your life, he will direct your steps so that your future is better than you could have imagine.
I put my faith, hope, and love in the Lord.
The dew was mentioned 36 different times in the Bible.
11 times a word from heaven.
9 times as a sign.
6 times as a blessing or favor.
4 times as an answer to a question.
3 times on the ground with manna.
1 time as knowledge.
1 time as a question.
1 time God speaks through the dew. This is where Hisdewreport came from.
On this day what is God saying to you?