Hebrew Date – Month 11 Day 2 Jerusalem Dew Point 39 Psalm 66:7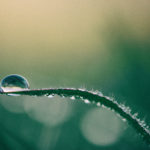 11 is Judgement, Disorder, Heroes rising.
2 is Union, Division, Witnessing, Set apart, Manifest power.
39 is Disease.
(In his great and mighty power he rules forever, watching over every movement of every nation. So beware, rebel lands; he knows how to humble you!)
When he brings his judgement on those rebel lands, they will know it came from the one who sees evey movement of every nation.
During that time when they are coming under his judgement he will find a way to set apart those who are following after him and not the rebellious ways that have brought his judgement.
When God created everything it was in perfect order.
When man gets involved we have a good way to mess with what was in perfect order.
Heaven is in perfect order and there are no diseases or any form of man's rebellious ways.
Many have made the wise choice to seek after him and not after someone who is in rebellion against him.
I put my faith, hope, and love in the Lord.
The dew was mentioned 36 different times in the Bible.
11 times a word from heaven.
9 times as a sign.
6 times as a blessing or favor.
4 times as an answer to a question.
3 times on the ground with manna.
1 time as knowledge.
1 time as a question.
1 time God speaks through the dew. This is where Hisdewreport came from.
On this day what is God saying to you?