Hebrew Date – Month 3 Day 3 Jerusalem Dew Point 38 Psalm 142:7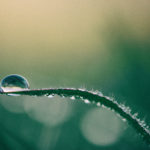 3 is Resurrection, Signature of God, Divine completeness.
38 is Slavery.
(Bring me out of this dungeon so I can declare your praise!  And all your godly lovers will celebrate all the wonderful things you've done for me!)
Yes, there may be times in our life that we are down and out.
The good news is that God can and does bring life and resurrection back into your situation.
Many times after our situation has passed we don't take any time to thank God for what he has done.  Now during our time of trouble we were calling upon God for help.
Just like we like others to thank us for when we have helped others.  God also appreciate when we return praise and a thank you.
When the world system tries to in slave us we call out to him for help.
Let us not to forget to use our words to give praise and a big thank you.
Honey taste better than vinegar.  Remember to come back and thank him for his grace and mercy.  Amen.
The dew was mentioned 36 different times in the Bible.
11 times a word from heaven.
9 times as a sign.
6 times as a blessing or favor.
4 times as an answer to a question.
3 times on the ground with manna.
1 time as knowledge.
1 time as a question.
1 time God speaks through the dew. This is where Hisdewreport came from.
On this day what is God saying to you?