Hebrew Date – Month 9 Day 5 Jerusalem Dew Point 45 Psalm 61:1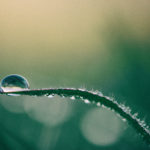 9 is Fruit of the Spirit,  Divine completeness from the Father.
5 is Grace of God,  God's goodness,  Overcoming.
45 is Preservation.
(O God, hear my prayer,  Listen to my heart's cry.)
God does hear our prayer.
But we first have to pray.
Even in his divine completeness he already knows what we will pray.
He just waiting on us.
Are you waiting on him?
His grace and mercy is moved when he hears our heart's desire and cry.
Don't forget the time when you pray in the past and how he preserved you from what you were going through.
God is the same yesterday, today and forever.
Our today's and tomorrow's will be better when prayer is included.
I put my faith, hope, and love in the Lord.
The dew was mentioned 36 different times in the Bible.
11 times a word from heaven.
9 times as a sign.
6 times as a blessing or favor.
4 times as an answer to a question.
3 times on the ground with manna.
1 time as knowledge.
1 time as a question.
1 time God speaks through the dew. This is where Hisdewreport came from.
On this day what is God saying to you?