Hebrew Date – Month 1 Day 6 Jerusalem Dew Point 40 Psalm 138:2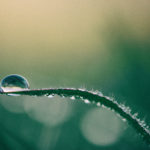 1 is Unity.
6 is Weakness of man, Evils of Satan, Manifestation of sin.
40 is Trials, Testing, Probation.
(I bow down before your divine presence and bring you my deepest worship as I experience your tender love and living truth.  For the promise of your word and the fame of your name have been magnified above all else!)
May our words that we speak be in unity with our actions.
After our prayer time may we also follow up with some form of action to what we prayed.
One of man's weakness is a lot of talk with little action.
One of man's greatest strengths is little talk and a lot of action.
God's love knows how to bring us through our trials and testing along our journey in life.  It just may not have been the way we would have done it. 
When you look back at how you came through your trials and testing, you will notice that there was some form of action on God part and your part.
When we get to heaven we will be able to see that God's way and in his divine intervention was his tender love for you and me in action.
The dew was mentioned 36 different times in the Bible.
11 times a word from heaven.
9 times as a sign.
6 times as a blessing or favor.
4 times as an answer to a question.
3 times on the ground with manna.
1 time as knowledge.
1 time as a question.
1 time God speaks through the dew. This is where Hisdewreport came from.
On this day what is God saying to you?