Hebrew Date – Month 1 Day 6 Jerusalem Dew Point 41 Psalm 69:12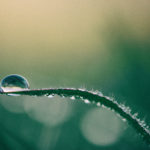 1 is Unity.
6 is Weakness of man,  Evils of Satan,  Manifestation of sin.
41 is 40 & 1.
40 is Trials,  Testing,  Probation .
(The leaders, the influential ones – how they scon my passion for you!  I've become the talk of the town, the theme of drunkards` songs.)
We are not perfect but, we know one who is, and that is Jesus.
When we turn to the Lord we begin to experience the unity within our spirit, soul and body, that has been out of balance for so long.
People sometimes uses our weakness to make them look better in the eyes of others.
The Lord can turn our weakness to be used as a tool for his glory.
Sometimes in our weakness we we go through trials and testing only to come out on the other side stronger.
In an upside down world the Lord can unite our weakness and our strength together to become the person he has created us to be.
I put my faith, hope, and love in the Lord.
The dew was mentioned 36 different times in the Bible.
11 times a word from heaven.
9 times as a sign.
6 times as a blessing or favor.
4 times as an answer to a question.
3 times on the ground with manna.
1 time as knowledge.
1 time as a question.
1 time God speaks through the dew. This is where Hisdewreport came from.
On this day what is God saying to you?