Hebrew Date – Month 3 Day 3 Jerusalem Dew Point 49 Psalm 72:8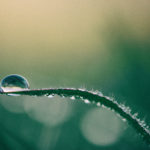 3 is Resurrection,  Signature of God,  Divine completeness.
49 is 45 & 4.
45 is Preservation.
4 is World,  Creation.
(May he subdue and take dominion from sea to sea; may he rule from the river to the rim.)
God works in the supernatural realm, and when his signature appears in the natural it is a done deal.
There are some who have the opinion that what they do in the natural has no effect in the supernatural realm.
O how wrong they are.
For us down here we would be wise to have the signature of God in us.
Thus, we can be preserved from the danger that of the evil that is within the supernatural realm.
Just like there is both good and evil in this world, there is both good and evil in the supernatural realm.
I put my faith, hope, and love in the Lord.
The dew was mentioned 36 different times in the Bible.
11 times a word from heaven.
9 times as a sign.
6 times as a blessing or favor.
4 times as an answer to a question.
3 times on the ground with manna.
1 time as knowledge.
1 time as a question.
1 time God speaks through the dew. This is where Hisdewreport came from.
On this day what is God saying to you?