Hebrew Date – Month 10 Day 24 Jerusalem Dew Point 36 Psalm 131:2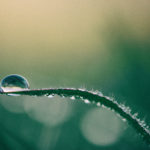 10 is Testimony, Law, Responsibility, Perfect order.
24 is Priesthood.
36 is Enemy.
(I am humbled and quieted in your presence.  Like a contented child who rest on it's mother's lap, I'm your resting child and my soul is content in you.)
God created you and me and we bring Him great joy when we come to Him and sit on His lap.   We can do this in the spirit, where there is no law against it.
When we looked to Him and call upon Him, we will begin to see ours prayers being answered.
With Him on our side and Jesus being our priesthood my soul is content and at rest.
The world system is not our friend.  It is more like our enemy to our Spirit, Soul, and Body.
Seek out the promises that God has put in the Bible.  Call upon Him and experience His love for you.
The best part of life is when you and God are walking together in this journey called life.
The dew was mentioned 36 different times in the Bible.
11 times a word from heaven.
9 times as a sign.
6 times as a blessing or favor.
4 times as an answer to a question.
3 times on the ground with manna.
1 time as knowledge.
1 time as a question.
1 time God speaks through the dew. This is where Hisdewreport came from.
On this day what is God saying to you?