Hebrew Date – Month 7 Day 4 Jerusalem Dew Point 56 Psalm 2:11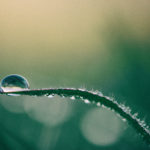 7 is Completeness, Father's perfection, Spirit of God.
4 is World, Creation.
56 is 50 & 6.
50 is Holy Spirit, Pentecost, Jubilee.
6 is Weakness of man, Evils of Satan, Manifestation of sin.
(Serve and worship the awe-inspiring God.  Recognize his greatness and bow before him, trembling with reverence in his presence.)
The one who recognize his greatness and completeness are wise among the foolish.
In this world there are some who will lead you astray.  One way to recognize them is that they want you to worship them and not the one who created them.
During this time of the year forgiveness is highlighted.  Forgiveness from and to others.  The most important one is to ask forgiveness from God.
Allow for the Holy Spirit to speak and guide your spirit.
Even in our weaknesses we can make wise choices.
You would be wise to use your free will to choose God's ways.
He has given you and me life.  May we use our time wisely.
I put my faith, hope, and love in the Lord.
The dew was mentioned 36 different times in the Bible.
11 times a word from heaven.
9 times as a sign.
6 times as a blessing or favor.
4 times as an answer to a question.
3 times on the ground with manna.
1 time as knowledge.
1 time as a question.
1 time God speaks through the dew. This is where Hisdewreport came from.
On this day what is God saying to you?