Hebrew Date – Month 8 Day 2 Jerusalem Dew Point 52 Psalm 5:12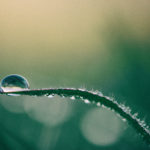 8 is New birth or beginning.
2 is Union,  Division,  Witnessing,  Set apart,  Manifest power.
51 is 50 & 1.
50 is Holy Spirit,  Pentecost,  Jubilee.
1 is Unity.
(Lord, how wonderful you bless the righteous.   Your favor wraps around each one and covers them under your canopy of kindness and joy.)
God is not new, but he may be new to you.  If this your first time to experienced his loved warped around you.
You will experienced a manifest power that is out of this world.   What you are experiencing is something that came out of heaven just waiting for you for you.
The one who recognize that God can help them, along with his saving grace and completeness are wise among the foolish.
In some ways the Holy Spirit is your canopy of kindness and joy.
You would be wise to use your free will to be in unity with God ways, and choose God's goodness for your life.
He has given you and me life.
May we use it wisely.
I put my faith, hope, and love in the Lord.
The dew was mentioned 36 different times in the Bible.
11 times a word from heaven.
9 times as a sign.
6 times as a blessing or favor.
4 times as an answer to a question.
3 times on the ground with manna.
1 time as knowledge.
1 time as a question.
1 time God speaks through the dew. This is where Hisdewreport came from.
On this day what is God saying to you?