Hebrew Date – Month 7 Day 9 Jerusalem Dew Point 53 Psalm 120:2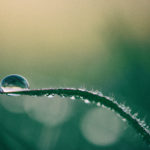 7 is Completeness, Father's perfection, Spirit of God.
9 is Fruit of the Spirit, Divine completeness from the Father.
53 is 50 & 3.
50 is Holy Spirit, Pentecost, Jubilee.
3 is Resurrection, Signature of God, Divine completeness.
(So come and deliver me now from this treachery and false accusation.)
Yes, we do not have look very far to see the effects of false accusations and a deceitful tongue.
There is both good a evil in the world we live in.  There is a spirit behind the evil.  Just like God's Spirit is in the good.
God's Spirit is in the fruit of the Spirit.
The fruit of the Spirit, found in Galatians 5:22-23, is made up of the following nine qualities or gifts: love, joy, peace, patience, kindness, goodness, faithfulness, gentleness, and self-control.
Jesus overcome the evil in the world when He rose from the grave on the third day.  He said after His resurrection the Holy Spirit would be sent to us.
It is through Jesus and the Holy Spirit that others can see the fruit of the Spirit in our lives.
False accusations and lying lips comes in all shapes and sizes, rich and poor.  It is the ones that want to change and received the Spirit of God that are wise.  
Everyone has a voice and can speak.  Even if you are small and despised your voice is heard loud and clear by God. 
Call out to Him.  Let your spirit listen to the Holy Spirit, and begin to see the Spirit of God in your life.
God always answers back when we call upon Him. 
He rose Jesus from the dead, He can raise you up from where you are now.
The dew was mentioned 36 different times in the Bible.
11 times a word from heaven.
9 times as a sign.
6 times as a blessing or favor.
4 times as an answer to a question.
3 times on the ground with manna.
1 time as knowledge.
1 time as a question.
1 time God speaks through the dew. This is where Hisdewreport came from.
On this day what is God saying to you?