Hebrew Date – Month 3 Day 15 Jerusalem Dew Point 54 Psalm 119:106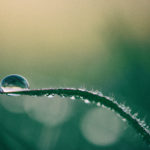 3 is Resurrection, Signature of God, Divine completeness.
15 is Rest, Perfect grace, Overcoming death.
54 is 50 & 4.
50 is Holy Spirit, Pentecost, Jubilee.
4 is World, Creation.
(I have sworn, and I will perform it, that I will keep Your righteous judgements.)
When God created the world, He spoke it into existence.  In God's words there is manifest power and divine completeness.  Think about that for a while.
After He spoke everything  into existence, He rested on the seventh day.
His testimony is in His creation.
Everything was in unity with each other.  That is until sin entered into the world.
When He created us, He gave us a free will.  Through our free will is how sin entered in the world that He created and into our life.
Why did He create us to have free will?  This was so we could choose to love Him or the world that He created.
That was one of the many reasons He sent His only begotten son Jesus to earth about 2000 years ago to become our Lord and savior and received the Holy Spirit.
Choose this day who you will serve.  God who created the world, or the world that He created.
God's grace and mercy is so great that you can have a new beginning, and change the path that you were going and follow God's plan and path.
Many of us do not see and know how God works in mysterious ways to preserve us from the ways of the world.  Right now is a good time to give Him a thank you from your heart and soul with love.
Your love from your heart and soul back to God the one who created you is the greatest expression of His love.
You are my God, and I will praise You.
The dew was mentioned 36 different times in the Bible.
11 times a word from heaven.
9 times as a sign.
6 times as a blessing or favor.
4 times as an answer to a question.
3 times on the ground with manna.
1 time as knowledge.
1 time as a question.
1 time God speaks through the dew. This is where Hisdewreport came from.
On this day what is God saying to you?