Hebrew Date – Month 5 Day 12 Jerusalem Dew Point 36 Psalm 119:162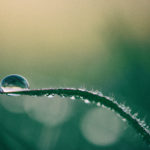 5 is Grace of God, God's goodness, Overcoming.
12 is Governmental perfection.
36 is Enemy.
(I rejoice at Your word, as one who finds great plunder.)
God grace is for all, rich and poor.  Those that are good and those that are not so good.  All shapes and sizes.  It is the ones that seek Him out that are wise.  
We are created by Him with a free will.  Are free will is not so free when we have gone our own way.  Some times our own way has been to walk away from the goodness of God.
Many times we look for others or for some form of government to solve our situation.
Only God's governmental perfection and instructions are where we should be looking to for our answers.
The ways of the world is the enemy for our soul.
Our pride and free will has taken us down a road that had very little signs that mentioned God's goodness and blessings.  For those on that road know that the next exit is a way to get back to where you can be heading into the goodness and blessings from God.
God brought His son Jesus back from the grave after being dead for three days.  Do you not know that He can bring resurrection from what is bad to something good.
Everyone has a voice and can speak.  Even if you are small and despised your voice is heard loud and clear by God. 
God always answers back when we call upon Him.
The dew was mentioned 36 different times in the Bible.
11 times a word from heaven.
9 times as a sign.
6 times as a blessing or favor.
4 times as an answer to a question.
3 times on the ground with manna.
1 time as knowledge.
1 time as a question.
1 time God speaks through the dew. This is where Hisdewreport came from.
On this day what is God saying to you?