Hebrew Date – Month 9 Day 5 Jerusalem Dew Point 40 Psalm 122:8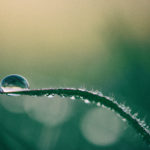 9 is Fruit of the Spirit, Divine completeness from the Father.
5 is Grace of God, God's goodness, Overcoming.
40 is Trials, Testing, Probation.
(I intercede for the sake of my family and friends who dwell there, that they may all live in peace.)
Everything God created was of divine order and complete.  We make dwelling to live in, out of the materials that God has created.
He created was with a free will.  And with our free will we have gone sideways from the Father perfection for us.
Now are you beginning to see the reason for interceding for the sake of your family and friends.
Yes, we all experienced trials and testing. That is included in life package.
Are prayers should on be to remove our different trials and conflict.
You see peace is not the absence of trials and conflict but the presents of freedom.  Praying for freedom for your family and friends opens the window to peace.
Not the freedom to sin, but, the freedom to do what God has in store for your life.
Enjoy your shopping experience.
The dew was mentioned 36 different times in the Bible.
11 times a word from heaven.
9 times as a sign.
6 times as a blessing or favor.
4 times as an answer to a question.
3 times on the ground with manna.
1 time as knowledge.
1 time as a question.
1 time God speaks through the dew. This is where Hisdewreport came from.
On this day what is God saying to you?