Hebrew Date – Month 11 Day 16 Jerusalem Dew Point 31 Psalm 119:135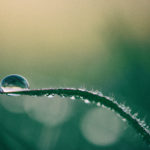 11 is Judgement, Disorder, Heroes rising.
16 is Love.
31 is Offspring.
(Make Your face shine upon Your servant, and teach me Your statutes.)
There is great wisdom to be found in the word of God. He is all knowing and has shared a small portion of His great wisdom with us.  Are we wise enough to consider and understand what is available for us?
Yes, there are times when we do not understand why this or that has happen.  It would make sense if we could see the big picture and not just a very small portion.
How does this judgement or disorder fit in to the big picture that I am experiencing now?
What we are witnessing right now can be hard to understand or see how it makes sense.
Know that God is love and what He does for His children is done in love.
The more times you have had these types of experiences in your life, you can look back and see how it came out.  This may give you some insight into your current situation.
If we keep doing the same thing and expect a different outcome many times you will be disappointed.  Ask your self what would Jesus do.  Now you will probably have the out come you wanted.  The old way may have been easier but the end was harder.  God's ways may be harder at first but the end is easier.
Our choices do determine our general direction we will go.
For every decision we make there is a chain reaction, that makes and effects others decisions.
We have to choose which path we are going to take. This will also determine who we going to be identified with.  A offspring of the God in heaven or the god of the world?
You are my God in heaven, and I will praise You.
The dew was mentioned 36 different times in the Bible.
11 times a word from heaven.
9 times as a sign.
6 times as a blessing or favor.
4 times as an answer to a question.
3 times on the ground with manna.
1 time as knowledge.
1 time as a question.
1 time God speaks through the dew. This is where Hisdewreport came from.
On this day what is God saying to you?