Hebrew Date – Month 1 Day 11 Jerusalem Dew Point 49 Psalm 119:43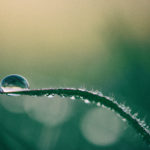 1 is Unity.
11 is Judgement, Disorder, Heroes rising.
49 is 45 + 4.
45 is Preservation.
4 is World, Creation.
(Do not take the word of truth out of my mouth, for I have hope in Your judgments.)
God's laws are just and true.  Even when the unjust apply God's principles they are applied.  God's ways are always in unity with His laws and commandments.
His ways are applied in this world that He created.  Just like the laws of gravity cover the whole earth.  His ways can be applied every where we live.
Man has a free will and has used this free will to go against the ways of God.  Thus, there may be some man made laws to restrict us from living freely under God's ways.
God looks at the heart.  Thus, follow your heart with how to live in the world wide web that man has created.
Man's ways create disorder when they are in opposition to the ways of God.
If you find areas of disorder in your life which we all have, it is a good idea to consider when you started down that path that was not the ways of God.  That is the root cause of the disorder.
God's grace and mercy is so great that you can change the path that you were on and follow the path that God has provided for you and me.
Many of us do not see and know how God works in mysterious ways to preserve us from the ways of the world.  Right now is a good time to give Him a thank you from your heart and soul with love.
Your love from your heart and soul back to God the one who created you is the greatest expression of His love.
You are my God, and I will praise You.
The dew was mentioned 36 different times in the Bible.
11 times a word from heaven.
9 times as a sign.
6 times as a blessing or favor.
4 times as an answer to a question.
3 times on the ground with manna.
1 time as knowledge.
1 time as a question.
1 time God speaks through the dew. This is where Hisdewreport came from.
On this day what is God saying to you?