Hebrew Date – Month 8 Day 14 Jerusalem Dew Point 37 Psalm 120:2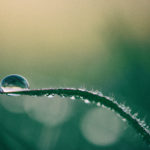 8 is New birth or beginning.
14 is Deliverance, Salvation, Generational promises.
37 is Word of God.
(So come and deliver me now from this treachery and false accusation.)
By receiving God's deliverance you will have a new beginning or start in life.
False accusations and a deceitful tongue are used by the enemy to derailed you from receiving your generational promise.
When God's words are spoken and his Spirit is in the atmosphere, the presence of false accusations and deceitful tongues are no where to be found.
A new start in life begins with receiving Jesus as your Lord and Savior.
God's spoken words created the universe.  He can change your spot within the universe when you speak His words.
God is love, so when you speak His words they fill the atmosphere with love and brings you through your trials and testing and peace in your situation.
God has resurrection power, he raised Jesus from the dead.  He can bring new life into your situation.
Do you have faith that he will raise your dreams and goals that have been dead?  I do.
The dew was mentioned 36 different times in the Bible.
11 times a word from heaven.
9 times as a sign.
6 times as a blessing or favor.
4 times as an answer to a question.
3 times on the ground with manna.
1 time as knowledge.
1 time as a question.
1 time God speaks through the dew. This is where Hisdewreport came from.
On this day what is God saying to you?