Hebrew Date – Month 6 Day 3 Jerusalem Dew Point 60 Psalm 118:3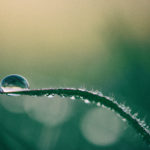 6 is Weakness of man, Evils of satan, Manifestation of sin.
3 is Resurrection, Signature of God, Divine completeness.
60 is Pride.
(Let the house of Aaron say, "His mercy endures forever.")
We are blessed when we enter into the house of the Lord. We will experience God's grace and mercy in His house.
Even in our weakness we will experience God's grace and mercy in the house of the Lord.
Part of God's divine completeness is His mercy that is shown to us. Part of what makes us complete is to seek and receive His new mercy for us each day.
Many are living in the past from the mercy that they received back then. Live in the present with getting todays mercy. Look forward to the future with todays and tomorrow mercy.
Don't let pride get in your way and effect your future.
Depart from the old way of seeing yourself and begin to see the Father's perfection in you. You are set apart, and He keeps watch over His signature that He has placed in you.
You are my God, and I will praise You.
The dew was mentioned 36 different times in the Bible.
11 times a word from heaven.
9 times as a sign.
6 times as a blessing or favor.
4 times as an answer to a question.
3 times on the ground with manna.
1 time as knowledge.
1 time as a question.
1 time God speaks through the dew. This is where Hisdewreport came from.
On this day what is God saying to you?