Hebrew Date – Month 10 Day 03 Jerusalem Dew Point 41 Psalm 119:93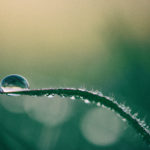 10 is Testimony, Law, Responsibility, Perfect order.
3 is Resurrection, Signature of God, Divine completeness.
41 is 40 + 1.
40 is Trials, Testing, Probation.
1 is Unity.
(I will never forget Your precepts, for with them You have revived me.)
We all have a free will.  Our choices do determine our general direction we will go. And will we take responsibility for our decisions?
There are two different types of spirits in the world. The Spirit of God and the spirit that is not of God. This is our greatest decision that we have to make in our life. With spirit are we going to follow.
This decision will determine your signature. The signature of God in you, or the signature of the spirit that is not of God.
The Spirit of God is love. Which spirit is on display in your life.
Even in our trials and testing God's love will preserve us.
We have two choices to make in the world that He created. That is to put our faith in God who created us or in some thing else that is trying to modify what God created..
I have put my faith in God and not the one who is doing the modification of what He created.  IE: The spirit behind GMO's.
Through my faith in the Father, Son, and Holy Spirit has brought unity to my spirit, soul, and body.
You are my God, and I will praise You.
The dew was mentioned 36 different times in the Bible.
11 times a word from heaven.
9 times as a sign.
6 times as a blessing or favor.
4 times as an answer to a question.
3 times on the ground with manna.
1 time as knowledge.
1 time as a question.
1 time God speaks through the dew. This is where Hisdewreport came from.
On this day what is God saying to you?