Hebrew Date – Month 9 Day 5 Jerusalem Dew Point 41 Psalm 119:65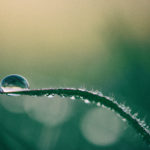 9 is Fruit of the Spirit Divine completeness from the Father.
5 is Grace of God, God's goodness, Overcoming.
41 is 40 + 1.
40 is Trials, Testing, Probation.
1 is Unity.
(You have been good to Your servant, O Lord, according to Your word.)
You will find the fruit of the Spirit in the word of God. Galations 5:22-23, But the fruit of the Spirit is love, joy, peace, forbearance, kindness,goodness, faithfulness, gentleness, and self-control. Against such things there is no law.
Within the fruit of the Spirit is the grace of God. God's grace is good to us and brings love and peace in our life.
Even in our trials and testing God's grace and mercy is with us.
When we experience grace and mercy, we experience two different aspects of God in unity.
You may sometimes feel alone and do not know what to do next. You are not alone when you are in union with the Father, Son, and Holy Spirit. You may not be able to see them with your eyes. But, you can with your heart.
Read His word and experience a new beginning in your life. Let God's faithfulness and goodness be your guide. Try it and see. Experience the love of God through His grace and mercy.
You are my God, and I will praise You.
The dew was mentioned 36 different times in the Bible.
11 times a word from heaven.
9 times as a sign.
6 times as a blessing or favor.
4 times as an answer to a question.
3 times on the ground with manna.
1 time as knowledge.
1 time as a question.
1 time God speaks through the dew. This is where Hisdewreport came from.
On this day what is God saying to you?